Now, let me preface this by expressing how inexperienced I am with TV shows and television in general. I haven't really seen a TV show since House MD a few years ago, so yes, I haven't seen GoT, the Walking Dead, Narcos, Thirteen Reasons Why, Dynasty and the plethora of other shows that seem to be ruffling everyone's feathers lately.
What I do know, however, is that Person Of Interest deserves to be up there with the best TV shows ever produced. POI is the brainchild of Jonathan Nolan and JJ Abrams whose combined experience with film elevates POI to a level very few shows can dream to achieve.
Synopsis
Recluse billionaire Harold Finch (played by Michael Emerson) built an all-seeing, artificial super intelligent computer system that monitors U.S citizens in a bid to prevent domestic and international terrorist threats after 9/11.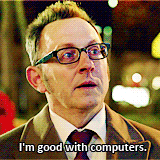 Knowing that his machine creates two lists (Relevant and non-relevant threats), Finch hires burned CIA operative John Reese (played by Jim Caviezel) to protect the lives of ordinary New York citizens who are classified as "non-relevant" to national security (robberies, muggings, murders etc.) The machine can essentially look into the future and stop events from happening by sorting through information collected through every single wired/wireless connected device. The machine can predict future crimes of violence and terrorism. To help combat these actions it outputs either the victim's or the perpetrator's social security number. It depends on the ingenuity of Reese, Finch and other supporting characters to stop bad things from happening.
The machine starts to become a person of its own, with its own consciousness, its own ideas of right and wrong, and the show takes you through flashbacks displaying the process of creating the system from the memory of Finch.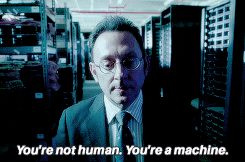 The show explores the lives of Finch and Reese over five seasons and uses flashbacks to give us insight into how Finch and Reese, although unbeknownst to one another, have crossed paths many years before.
What I admire about POI
Person of Interest isn't afraid to tackle real-world issues such as collectivized and public surveillance. We live in a digital age where our every move is logged by our devices and can be used against us in a number of ways. Yet, POI goes beyond the basic cyberpunk, new-gen crime thriller angle.
What POI tackles is more than just that. Ethical debates such as the implication of artificial intelligence and of a total surveillance state are the deeper, underlying concepts rooted within the action-thriller styled show.
There really isn't an episode worth skipping in all five seasons. Every episode feeds into the overall picture of the character's lives and the interactions between characters.
As the episodes progress, Finch finds himself more and more skeptical of the power of his machine, and the concepts of morality, privacy, AI and the power of information become apparent.
What's most admirable about the show is that it does not deviate at all from the typical action-drama that you would expect from a crime series, and this well-executed sniper scene proves that.
Jim Caviezel's portrayal of Reese and Michael Emerson's portrayal of Finch in equal parts is the perfect pairing of a geeky, poorly socialized yet erudite and well-spoken hacker-esque billionaire with an intense, solitary man with a charming dry sense of humor.
Why I was sold on POI
Characters aren't just treated as tools for exposition in POI. They're living, breathing entities, much like in real life. As the show moves past the first season, recurring antagonists become prominent, as do unlikely allies such as cops and mafia dons.
Recurring supporting characters such as betrayed special operations agent Sameen Shaw (played by Sarah Shahi) are dynamic and opposite in nature to the main crew, which creates interesting points of conflict between even the good guys.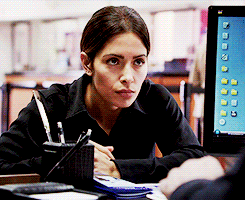 It was, however this scene that made me undeniably loyal to Person of Interest. Here, Finch is teaching his machine to play chess, which he calls a "useful mental exercise". Finch talks about why he doesn't enjoy the game, however.
It's an incredibly powerful scene that sets the precedent for the ethical nature of the show, which continues on till the very last episode titled "return 0", a little homage to a programming concept.
This scene between Harold and the Machine, a simple flashback of him teaching her chess, teaching her strategy, became the most significant lesson that the machine learns. It is in this conversation during their chess match that she learns that people, all people, were relevant in the universe.
Conclusion
I think that one of the biggest reasons that I'm so drawn to POI is because of its relevance to real-world issues. The entire privacy debate in a digital age is pretty ironic in itself, and POI explores that to its fullest.
Many times I feel people are drawn to entertainment that only engages a very shallow side of us, with shows such as Dynasty or Narcos, where there are no real responses generated within the audience because the topics that these shows deal with are so shallow and meaningless (sex, power, drugs, money). I love POI for the fact that it dares to venture out and give people something meaningful to think about, things that are affecting everyone that lives in this age of digitalization.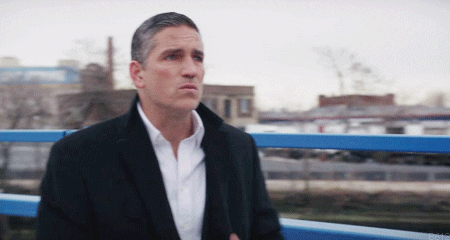 Get ready for a wild ride, because once you start this show, it's going to be damn near impossible to stop yourself.